New to Ascendant LPGA - BITE by the Lake
The Ascendant LPGA is excited to welcome a new, upgraded culinary experience to the tournament in 2023. BITE by the Lake, located behind the 18 hole, will feature signature menu items from a variety of local restaurants, bars, and chefs. Patrons will have access to all-they-can-eat bite-sized samples throughout tournament play Friday-Sunday.

BITE by the Lake will also feature patio style seating, access to shade, and live broadcasts of multiple sporting events.

BITE VIP "an upgraded BITE experience" will give patrons access to hospitality areas located on the 18 green and will grant access to all-inclusive drinks from tournament partners.

Daily tickets to BITE by the Lake start at $50 per day.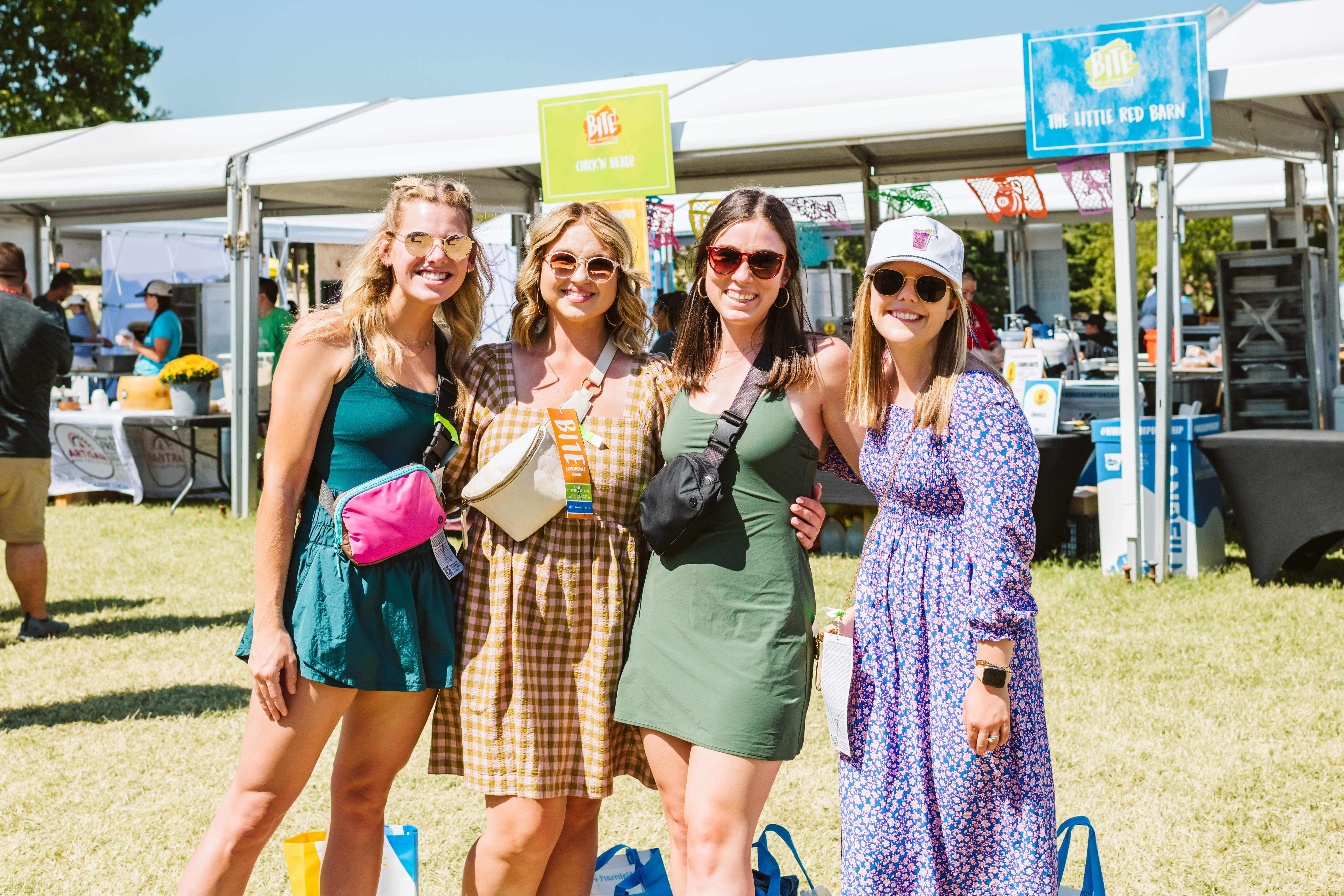 BITE by the Lake | $50
BITE by the Lake is an upgraded culinary experience featuring complimentary food and beverages samplings from a variety of restaurant partners.


Daily BITE by the Lake Admission: $50
Valid for one day, Friday-Sunday
Includes admission into tournament grounds
Complimentary food and beverage samplings
Picnic area seating with live golf and football coverage on our electric leaderboards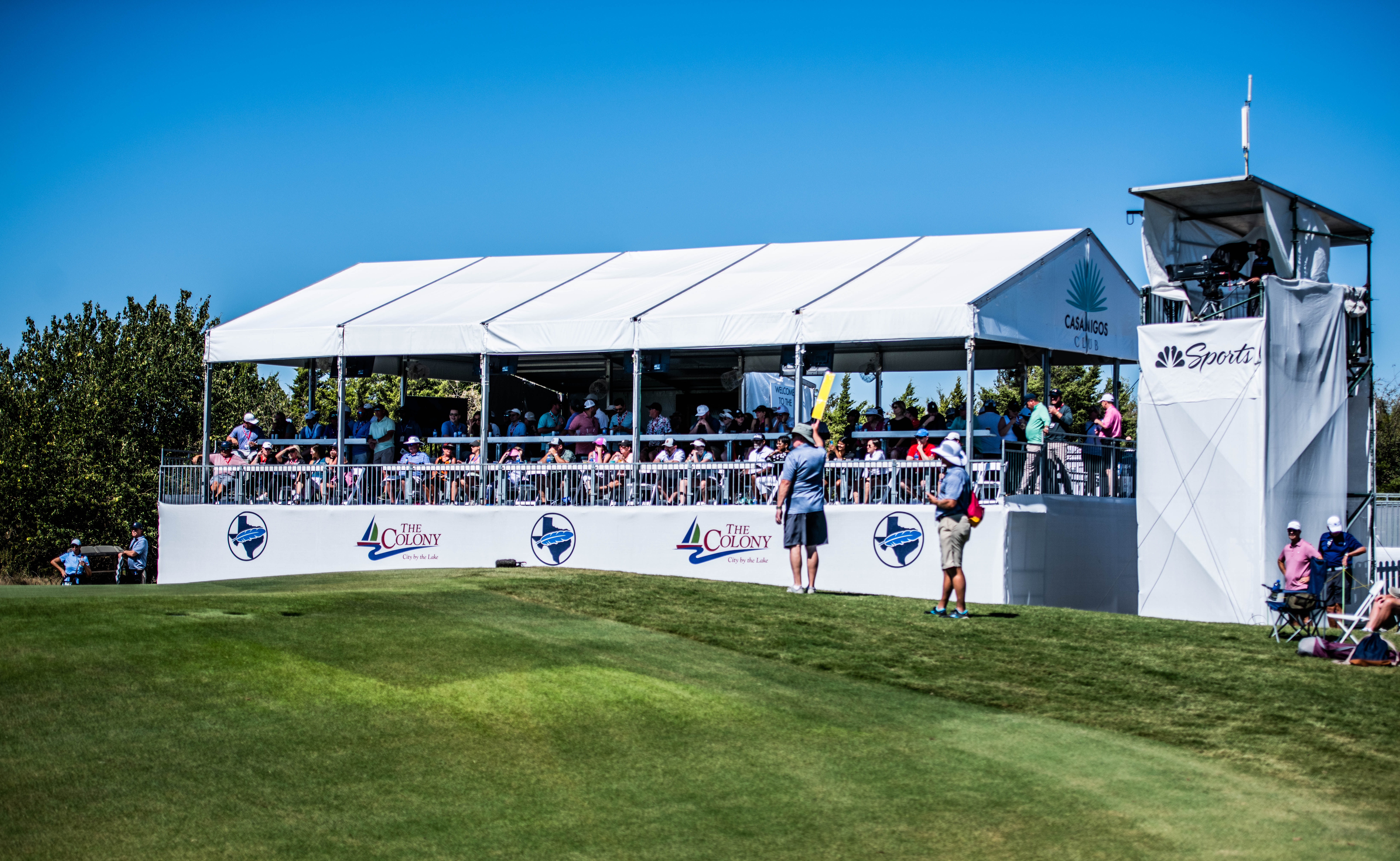 BITE VIP | $150
BITE VIP Upgraded Hospitality includes access to hospitality areas with greenside views of Old American Golf Club's signature 18th hole along with complimentary signature cocktails from Mijenta Tequila (and more), catering from Dee Lincoln Prime steakhouse, as well as access to the BITE by the Lake courtyard


Daily BITE VIP Admission: $150
Valid for one day, Friday-Sunday
Includes admission into tournament grounds
Access to BITE by the Lake featuring complimentary food and beverage samplings
Access to shaded hospitality suite(s) along 18 Green.
Suites and viewing decks are complete with private bathrooms, TV's and complimentary signature cocktails.
Get Involved
Be part of a first of its kind experience at the #AscendantLPGA, BITE by the Lake, an upgraded culinary and hospitality experience overlooking the 18 Green during Championship Play (Friday, October 6 - Sunday, October 8).


About Bite by the Lake
Upgraded experience on tournament grounds available to up to 1,000 patrons per day (Friday- Sunday) with two ticket options available:

General Admission: All-inclusive food sampling at BITE by the Lake & tournament grounds access
VIP: All-inclusive food and beverage sampling at BITE by the Lake & access to upgraded viewing deck and tournament grounds access

Opportunity for local chefs, restaurants and bars to promote their business while showcasing 2- 3 samples from their menu
Experience to feature two ticket options for spectators that will include all-inclusive food and beverage samples from local restaurants, and local bars.
FAQ's
Can I buy tickets at the door?
BITE by the Lake tickets and ticket upgrades will be available on site but tickets will be first come first served.
Does my ticket include all food and beverages?
What items are prohibited from the event?
All bags brought to the venue are subject to search. Authorized personnel will ask guests to open each bag and display its contents.
While we don't have a specific dress code. Dress comfortably for a warm Texas weekend.
What is the difference between the BITE by the Lake Daily Ticket and BITE VIP?
BITE VIP is an upgraded hospitality experience that gives spectators access to general tournament grounds, the BITE courtyard, and an all-inclusive viewing deck on 18 Green with unlimited food and beverage sampling from premier tournament partners. BITE by the Lake Daily Ticket will grant attendees access to tournament grounds and the BITE courtyard with food and beverage sampling from select participating restaurants and vendors.