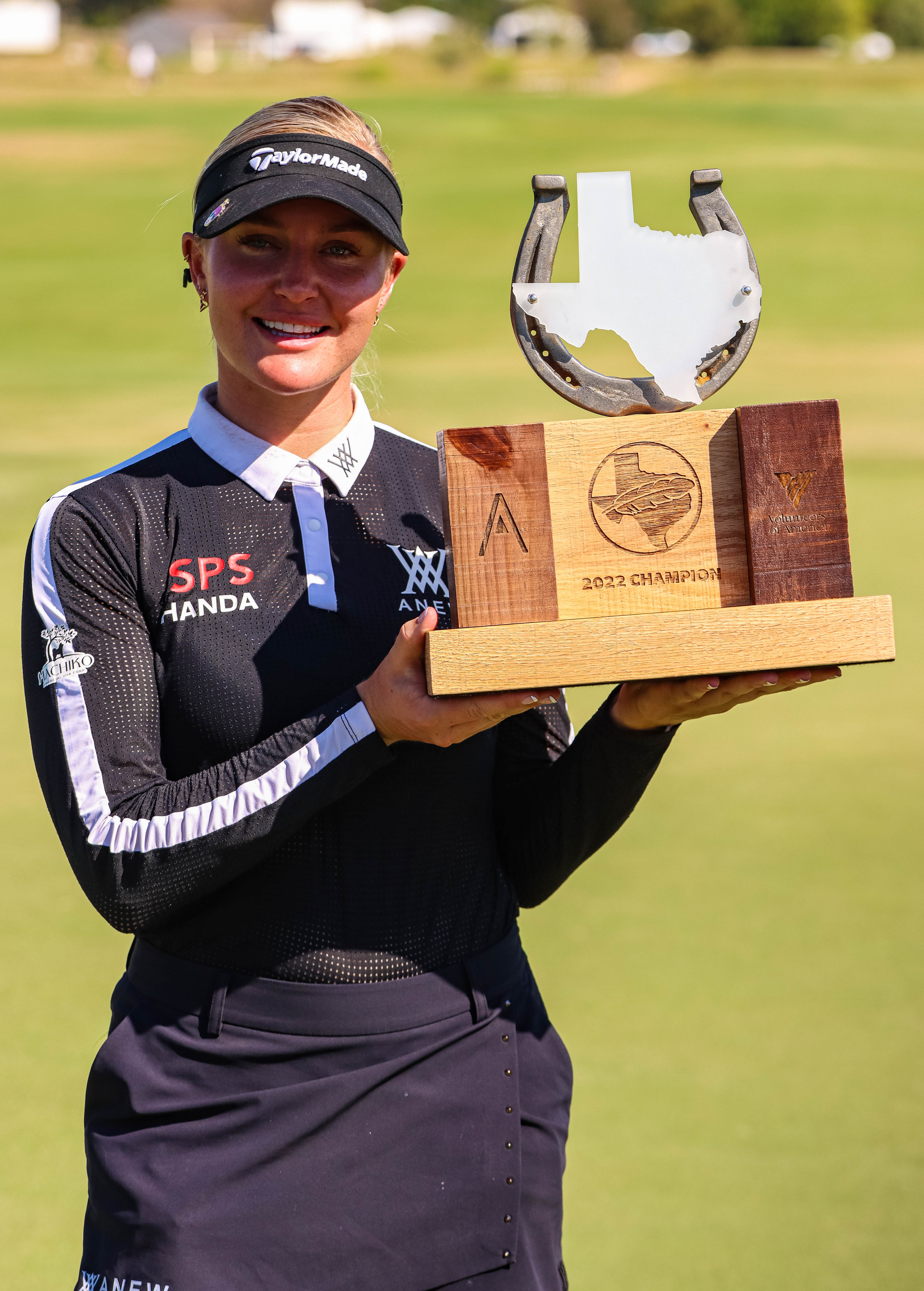 Charley Hull - You Got to be 'Cruel to be Kind' to be the Defending Champ
By Michael Abramowitz
THE COLONY – Ascendant LPGA benefiting Volunteers of America Defending Champion Charley Hull has recently focused on her health – both physical and mental. At the Solheim Cup in Spain last month, she dealt with a pain in her neck. It was bothersome enough to change her swing and miss a few sessions.
Hull has finished second five times this past year (4 on LPGA Tour; 1 on LET), and she is feeling good about her title defense. Yet, this year, she has faced the ongoing challenge of wrestling with a diagnosis of severe ADHD (Attention-deficit hyperactivity disorder).
For someone with ADHD, being driven to distraction can be a daily struggle. Yet, being able to hyper focus is also a hidden superpower.
So, Hull uses her drive to courses like this week's LPGA Tour host, the Old American Club in The Colony, Texas, to hone in on her golf game. Sprinkle in highly focused, strategic pep talks with her coach and caddie, and she is ready for action. "Just tell me bullet points," Hull explains. "Don't give me the whole spiel, because I can get it straightaway."
The greens, fairways and tee boxes serve as her comfort zone. "I'm my most-happiest when I'm on the golf course."
Fighting boredom can be an obstacle for people with ADHD. When it kicks in, Hull challenges her caddy, Adam Woodward, to help her refocus on the task at-hand, especially during a round. She conjured up the old Nick Lowe song, "Cruel to be Kind" while jokingly encouraging Woodward to get her back on track with a figurative--and by no means literal--"kick in the backside."
Refocus is her recipe for her success, and there's nothing cruel about that.
Back to News