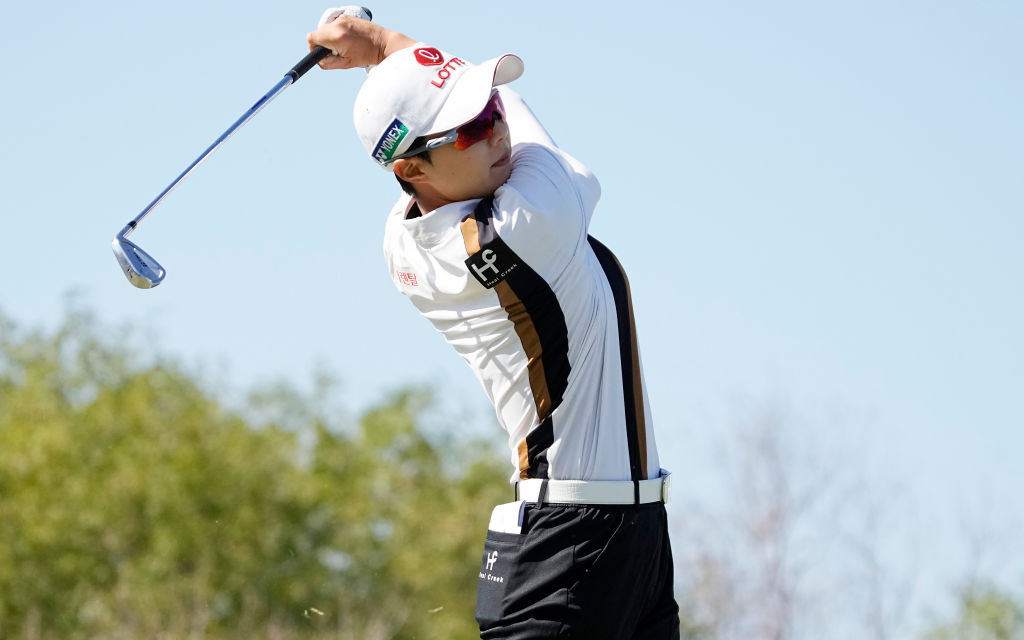 Kim's 68 Looks Great on Day 2
by Michael Abramowitz
THE COLONY – Hyo Joo Kim thought her second-round play from tee to green was even better than the day before as she maintained a two-shot lead at the halfway point of The Ascendant LPGA benefiting Volunteers of America at Old American Club.
Kim sank four birdies – her putter just wasn't quite as hot as Thursday. Still, she held serve with a nifty 3-under par 68 (64-68 132), two shots clear of Sofia Garcia (66-68 134).
"My shots were better than yesterday but unfortunately the score wasn't as good as yesterday," said Kim. "But I did hit the green a lot more so I'm satisfied with that. There were couple misses here and there in the middle of the round."
Meanwhile, Lexi Thompson geared up for her debut next week on the PGA TOUR by having the round of the day, a 6-under par 65 (71-65 136), which moved her into a tie for third with Celine Boutier of France (69-67 136).
"Golf is a crazy game," said Thompson. "It has so many ups and downs. I know I've been putting in the hard work and the time out in the practice facilities, and putting in time for my ball striking."
Four golfers are tied for fifth at 5-under par 137 for the two days - Leona Maguire, Maria Torres, Marina Alex and Azahara Munoz.
"Today was pretty tricky," said Munoz, who shot even par 71 (66-71 137). "Got pretty windy, especially on the back nine. It was blowing a lot, so it was kind of hard to judge how far the ball was going to go."
Yuma Nishmura, Sarah Kemp and Yu-Sang Hou are T9. They stand six shots off the lead with a 4-under par 138.
Defending Champion Charley Hull sits in a group at T27. She is 1-under par (72-69 141) after two days, nine shots within the lead.
A total of 73 players made the cut, which settled at 2-over par. Play continues with Saturday's third round at 8:44 a.m. CT.
Back to News