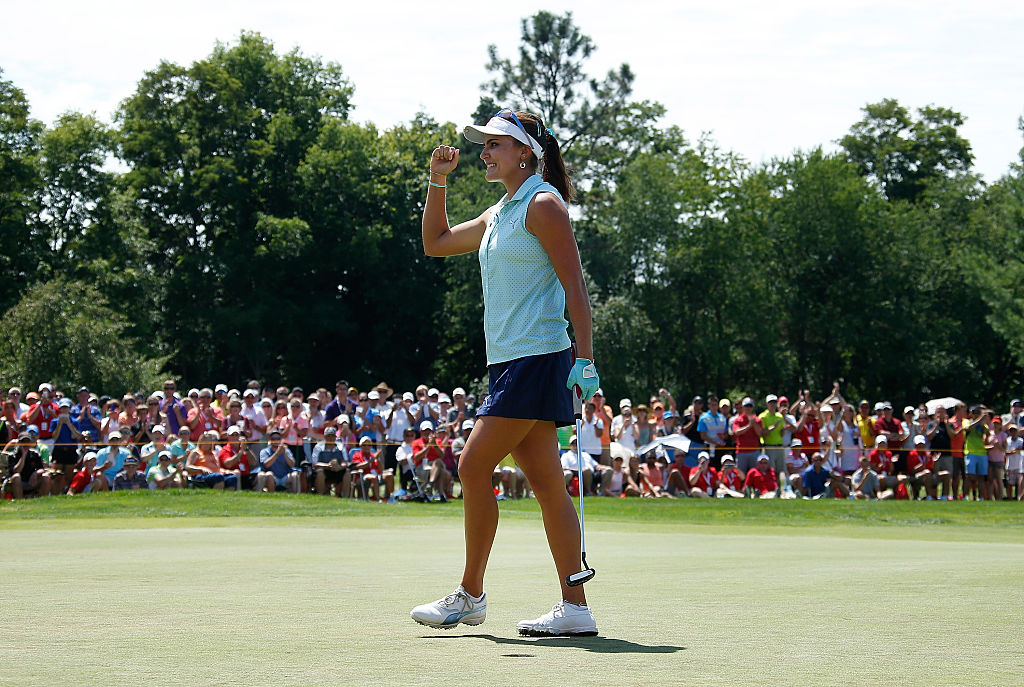 Lexi Thompson Follows Six Golf Pioneers to Compete on the PGA TOUR
By Michael Abramowitz
THE COLONY – After Lexi Thompson plays this week in The Ascendant LPGA benefitting Volunteers of America at Old American Golf Club in The Colony, Texas, she will fly to Las Vegas, where she is set to become just the seventh woman to compete in a PGA TOUR event.
The news of her sponsor's exemption into The Shriner's Children's Open was so whirlwind, Thompson hasn't yet reached out to any of the four other living women who could speak to the experience – Brittany Lincicome, Michelle Wie West, Annika Sorenstam and Suzy Whaley.
The other two players to compete on the PGA Tour were the late Babe Didrikson Zaharias and Shirley Spork. Zaharias set the standard at the 1935 Cascades Open as the first woman to compete in a PGA Tour event. She played in seven events overall and made the cut twice (1945 Phoenix Open; 1945 Tucson Open). She is currently the only woman to make a cut on the PGA TOUR.
Wie West came close to making the cut as well, missing by just one shot when she was 14-years old at the Sony Open. She would play in a total of eight events on the PGA TOUR.
These pioneers all serve as trailblazing inspiration for Thompson.
"I was inspired when they did it, going after what you want, leaving a bigger message out there that if you have a goal in mind, whether it's golf, anything in life, if you put your mind to it and have a positive attitude and work towards what you want, anything is possible," said Thompson on Wednesday at Old American Golf Club.
Thompson is the youngest player ever to qualify for the U.S. Women's Open (12 years old in 2007); and the youngest winner of an LPGA Tour event (2011 Navistar LPGA Classic, age 16).
"Going into the week, I'm just going to embrace it all," said Thompson.
And she is sure to inspire the next generation along the way.
Back to News