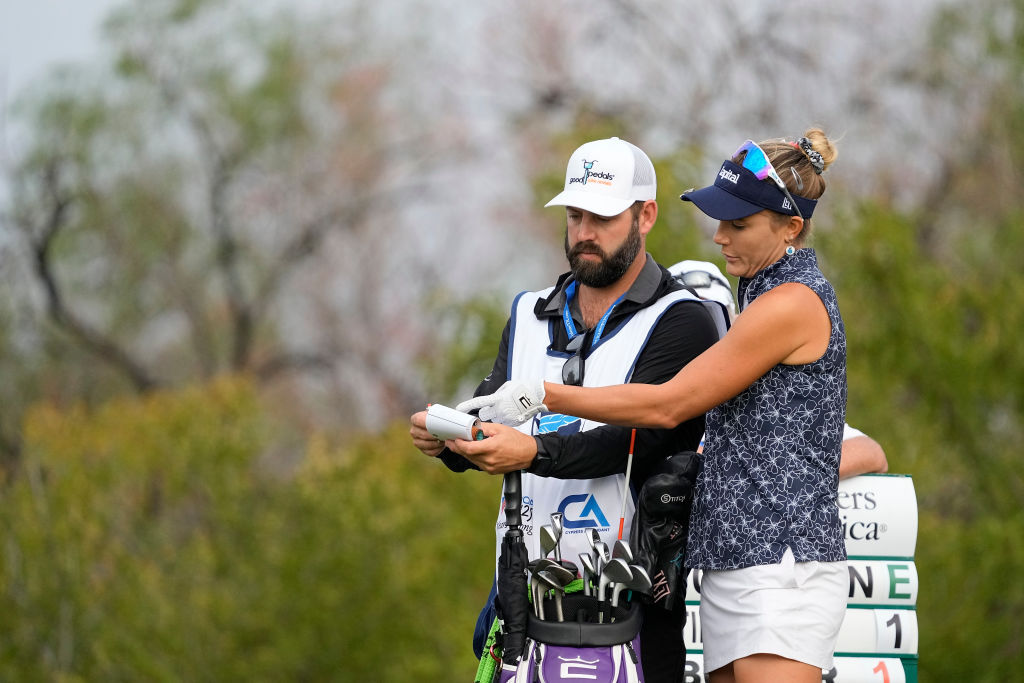 Rare Air - Brittany and Lexi
By Michael Abramowitz
THE COLONY - Next week, Lexi Thompson will become just the seventh woman ever to play in a PGA Tour event. That is no small feat by any stretch of the imagination.
One of just four living women in the world who can speak to what her experience at The Shriners Children's Open in Las Vegas will be like next week is Brittany Lincicome of Seminole, Fla.
Both players are competing this week at The 2023 Ascendant LPGA benefiting Volunteers of America at Old American Club, where Thompson stands at even par 71, for a T32 after the 1st Round Thursday, while Lincicome is T51 at 1-over par 72.
"I think she's going to do great. Obviously rooting for her as hard as I can," said Linciome. "I think it's great that women are doing it. Just brings more exposure to us and women's golf. Who doesn't love that?"
Lincicome, who is just the second woman behind Babe Didrikson Zaharias to shoot under par in a PGA Tour event (1 under-par 71 in the 2nd round of the 2018 Barbasol Championship), offered some perspective for Thompson, as she prepares for next week's historic moment.
"I was super worried that it was going to be really negative…definitely stay off social media. That's probably where all the negativity comes from. The media, the players, the caddies, they were all super welcoming, so that made it a lot easier."
Sage advice from someone who has reached the rarified air that Thompson will be experiencing in just a few days time.
Back to News