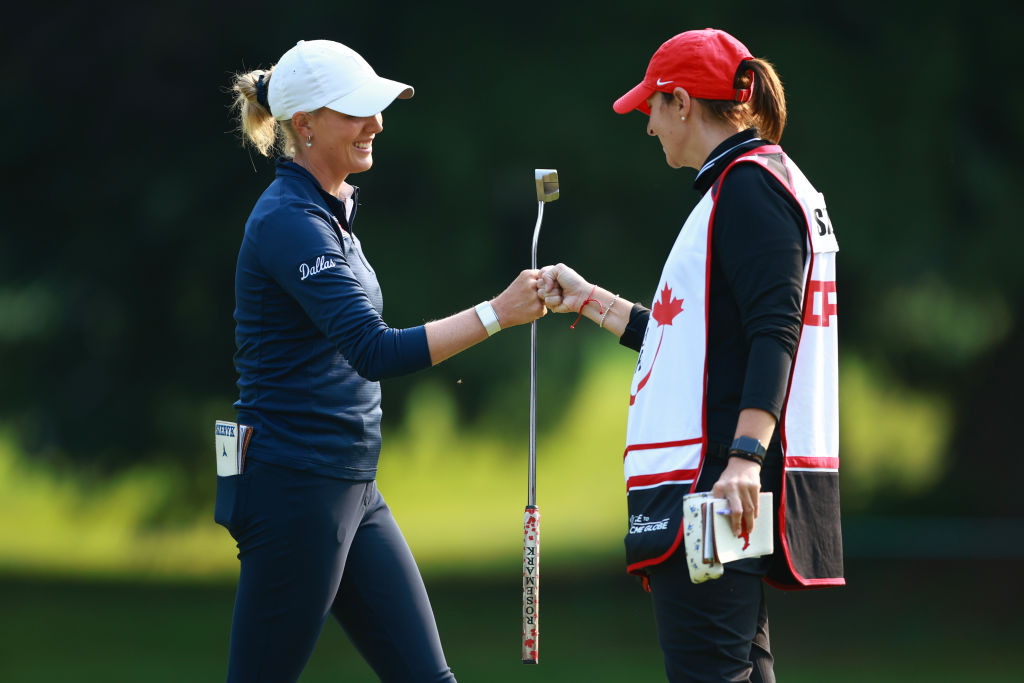 Sister Act Part 2 - Maddie and Ellie Szeryk Tee it Up Again on the LPGA Tour
By Michael Abramowitz
THE COLONY – Sisters Maddie and Ellie Szeryk, both attended nearby Allen High School (although Ellie moved to Canada during high school to join Golf Canada's development team). Together again, they will both compete in the field of the Ascendant LPGA starting on Thursday. While Maddie is a Tour member, Ellie was one of three current SMU players to gain sponsor exemptions in the field.
Maddie, who set the NCAA record with 91 rounds of par or better and the SEC record of 32 career Top 10 finishes while an All-American at Texas A&M, feels at home as a member of the Old American Club. "I feel really comfortable, get to stay at home, and just a little bit more of a normal routine."
This is the second time the sisters have played in the same field this year, following the CPKC Women's Open in Calgary in August. Ellie was in a "play-in" at SMU where she finished second to help her make the field as a sponsor's exemption.
"Yeah, it's not nearly as weird as it was at the Canadian…. But like now it's just kind of normal. It's like, oh, there's my sister," said Ellie. "Whereas last [August at the] Canadian Open it was like, oh, my gosh my sister is here."
They love to "trash talk" and kid around with each other during the practice rounds.
"We've been super competitive since we were babies essentially," said Ellie "It's just different. Like obviously when I'm on the golf course I'm trying to beat everyone I play with, but when it's my older sister, I'm going to go a little bit harder."
Their practice routine is nearly identical thanks to how their dad, Neil, taught them over the years and Ellie emulating her older sister. They find each other on the putting green, driving range, etc., virtually at the same time doing the same thing.
Truly, it's a Sister Act. Part II.
Back to News